San Jose EDD/Labor Commissioner Lawyer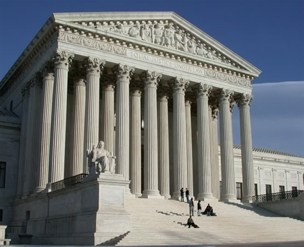 The Employment Development Department (EDD) and the Labor Commissioner's office, which is also known as the Division of Labor Standards Enforcement (DLSE), are two California state agencies that provide remedies for workers who have claims regarding important employee rights. San Jose labor lawyers can explain these details further.
The EDD and Unemployment Compensation
An individual who is no longer working is eligible to file a claim for unemployment benefits if:
They are willing to accept work;
They are physically and mentally able to accept work;
They are actively seeking work; and
They are not working due to reasons other than their own fault.
If the EDD denies the claimant's request for unemployment benefits, the claimant has the right to appeal. A timely request for an appeal will result in a hearing before the California Unemployment Insurance Appeals Board (CUIAB).
At the hearing, claimants may be represented by San Jose labor lawyers who can present evidence and call witnesses on the claimant's behalf. Additionally, they can explain that a very common reason for unemployment denial focuses on the reason why the worker is no longer employed at their most recent job; although a worker was fired or quit, they nonetheless may be eligible for unemployment benefits.
The DLSE and Wage and Hour Claims
The DLSE is responsible for ensuring California employees are treated fairly when it comes to employer/employee issues such as:
Wages;
Overtime pay;
Meal and rest breaks;
Leaves associated with vacation, sickness, holiday or jury duty; and
Severance packages
One recurring issue observed by labor lawyers is that an employer may classify an employee as "exempt" for overtime by giving that employee a title such as "manager." However, California law looks at the duties of the specific employee to determine if all the criteria for exemption have been met, not merely a job title. Similarly, the difference between an employee and an independent contractor, whether breaks and meals are paid and other issues are established by statute, not an employer's declaration.
The filing process can be complex and employers will vigorously protect their interests. Experienced counsel can assist in a claimant receiving back wages, unpaid benefits and all other compensatory damages.
Contact San Jose Labor Attorneys for Legal Advice
Too many employers treat their employees as disposable commodities. If you believe that a current or former employer has treated you unfairly, it is important for you to gain a full understanding of your rights. Call Lori Costanzo at 408-993-8493.