Grubhub Faces Setback In Claiming Drivers Are Independent Contractors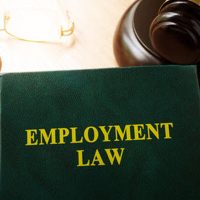 If you work in California, your classification as an independent contractor versus an employee is very important. For one, this classification determines your eligibility for workers' compensation insurance benefits. Workers' compensation insurance provides medical care and full or partial wage replacement while you recover from work-related injuries, among other benefits. In order to qualify for these benefits, your employer must classify you as an employee as opposed to an independent contractor. Employers always prefer to classify their workers as independent contractors because it reduces their liability, and many times employers will illegally misclassify employees as independent contractors in order to avoid liability.
Determining Whether Someone is an Employee or an Independent Contractor
There are tests that have been developed by courts in order to determine whether a worker is an employee or an independent contractor. Historically, the court has applied the Borello Factors, which heavily emphasize the amount of control that the employer has over the workers' performance of the work. Using these Borello Factors, the district court found that Grubhub's workers were independent contractors and not employees. However, this week, the Ninth Circuit Court vacated that judgment.
Why Did the 9th Circuit Vacate the Judgment?
The 9th circuit court vacated the judgment in favor of Grubhub's argument that its workers were independent contractors because there have been several legal advances which have significantly narrowed the scope of an independent contractor. For instance, courts have now moved away from the Borello Factors and started implementing the ABC Test.
ABC Test vs. the Borello Factors
Unlike the Borello Factors, the ABC Test has a different focus. Under the ABC test, in addition to considering the amount of control that the employer emphasizes, the "independent contractor" has to be hired to perform a kind of work that is outside of the scope of work usually performed by the employer. For instance, a marketing firm may hire a graphic designer as an independent contractor. However, this poses a real problem for companies like Uber and Grubhub, whose work is inseparable from the workers who it claims are independent contractors. Another legal ruling has allowed the ABC test to apply retroactively, so the claimant in the Grubhub claim moved to appeal and the motion to vacate was granted on these grounds.
How a Lawyer Can Help
If you have been misclassified as an independent contractor, you may be missing out on vitally important benefits that you are entitled to. An experienced California labor and employment attorney can assess your situation to determine whether you have been misclassified and the best course of action to pursue compensation and hold your employer legally accountable for their illegal conduct.
Schedule a Consultation
If you believe you have been wrongly classified as an independent contractor in California, and have suffered financial damages or lost benefits as a result, the experienced San Jose employment lawyers at Costanzo Law are here to help. Call today to schedule a personalized consultation and find out how we will fight to get you the benefits and compensation that you are entitled to.
Resource:
labor.ca.gov/employmentstatus/abctest/