San Jose Employment Discrimination Lawyer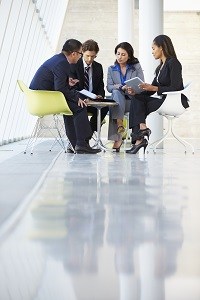 Employment discrimination is against the law both under federal statute and California code. However, not every negative action by an employer rises to the level of discrimination. Our San Jose employment discrimination lawyer will explain that it is only unlawful if an employer treats an employee adversely because they are a member of a protected class or category of people.
Protected Class
The protections against discrimination are afforded based on national origin, race, religion, sex, sexual orientation, age, pregnancy, gender identity and disability. If an employer treats employees who are similarly situated differently based on one of these characteristics that may be considered discrimination. The list of protected classes in California includes:
Race, color
Ancestry, national origin
Religion, creed
Age (40 and over)
Disability, mental and physical
Sex, gender (including pregnancy, childbirth, breastfeeding or related medical conditions)
Sexual orientation
Gender identity, gender expression
Medical condition
Genetic information
Marital status
Military or veteran status
Types of Employment Discrimination
The most obvious form of discrimination is not hiring an individual who is member of a protected class, but there are other ways in which an employee can be discriminated against. Such post-employment matters as job assignments, training and education, salary, bonus payments, raises, termination and any employment decision that materially affects the conditions of employment must be done in a fair and equitable manner.
Filing a Federal Action
Federal employment discrimination claims are handled by the Equal Employment Opportunity Council (EEOC.) Federal law on employment discrimination applies to companies with 15 or more employees. An individual wishing to pursue a legal claim against an employer must first file charges with the EEOC. The EEOC will investigate the claim and may, very rarely, file an action against the employer. Before the employee can proceed in federal court, it must receive a "right to sue" letter from the EEOC. There is a time limit of 180 days to file with the EEOC after the discrimination occurred.
Filing a State Action
In California, the Department of Fair Employment and Housing (DFEH) is the agency that oversees employment discrimination claims. Similarly to the EEOC, prior to filing a lawsuit in California state court, the employee must exhaust their administrative remedies by filing charges with the DFEH, who also will issue a right to sue letter. DFEH regulations apply to companies with five or more employees and a claimant has one year after the incident to bring a claim.
Other Considerations
It is generally more favorable to the claimant to file in state court. A somewhat broader definition of what constitutes a protected class is available and federal law permits some defenses favorable to employers that California does not.
Contact San Jose Employment Discrimination Attorneys for Legal Advice
If you have been the victim of employment discrimination, it is important to understand the remedies that are available. Call San Jose employment discrimination lawyer Lori Costanzo at 408-993-8493.