San Jose Sexual Assault & Abuse Lawyer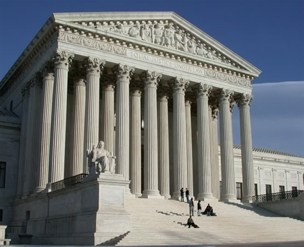 Victims of sexual abuse may suffer a lifetime of emotional and psychological damage as well as the physical trauma they have endured and may still be experiencing. The criminal justice system can only do so much; a San Jose sexual abuse lawyer can help the victim attain some measure of justice.
The Nature of Sexual Abuse
Under California law, a wide variety of acts may constitute sexual abuse; included among those:
Rape
Sexual assault and sexual battery
Inappropriate contact of a sexual nature
Sexual bullying
Workplace sexual harassment
Recovery Independent of Criminal Proceedings
In many instances, incidents of sexual abuse are criminally prosecuted and the perpetrator is held accountable. California does have laws in place that include restitution to victims as part of the criminal punishment. However, seldom does the court-ordered restitution fully compensate the victim.
Additionally, too often, prosecutors decline to file criminal charges in the belief that a conviction is unlikely based on the criminal standard of proof beyond a reasonable doubt. Civil actions, in contrast, require a lower standard of the preponderance of the evidence to allow the victim to receive monetary damages. Even in circumstances where a defendant is exonerated in criminal court, a civil judgment may nonetheless be won. Our San Jose sexual abuse attorney can help the victim attain some measure of justice.
Potential Defendants
Of course, the alleged abuser bears primary liability for the damages suffered by the victim, but California law recognizes that other individuals or entities may also share responsibility. Based on the facts and circumstances of the case, the investigation a sexual abuse attorney will conduct may provide evidence to include as defendants:
Employers, including corporations
Service organizations
Governmental agencies, including the military
Time Frame
The general rule in California is that a claim for personal injuries must be filed within two years of the incident or the victim's discovery of their injuries. However, in sexual abuse cases there are variables that may alter the standard statute of limitations. For instance, if one of the defendants is a government agency, there may be a shorter time frame to assert a claim.
Contact a San Jose Sexual Abuse Lawyer for Legal Advice
If you or a loved one has suffered abuse, an essential part of recovery is to seek justice. Take the first step. Call Lori Costanzo at 408-993-8493.