Pinterest Faces Discrimination Allegations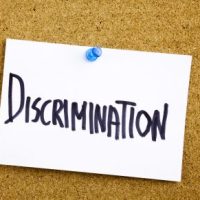 Pinterest's Board of Directors has come under fire lately due to ongoing allegations of discrimination against women and people of color. In response, they have pledged $50 million to overhaul their corporate culture and work to promote inclusivity as part of a settlement, it is reported. The settlement was made in response to a lawsuit that Pinterest shareholders brought against the board of directors. According to shareholders, the Board of Directors had repeatedly been notified about the problematic corporate culture at Pinterest, which promoted discrimination and retaliation against employees of color, in particular. However, according to shareholders, the Board of Directors continually failed to take action, allowing these discriminatory practices to continue and causing more harm to the individuals affected. Shareholders alleged that in failing to take action against this culture, the Board of Directors was also failing to act in the best interest of their shareholders, which is a breach of their fiduciary duty, and allows shareholders to sue them in response.
This latest discrimination controversy follows in the wake of another recent incident in which Pinterest paid $22.5 million to settle a gender discrimination lawsuit brought by their former chief operating officer. According to court records, the latest controversy was made public when two Black female employees in Pinterest's public policy department altered the media to the problematic treatment that Pinterest employees were experiencing. In an effort to avoid having their brand become synonymous with harassment, the Board has implemented a plan that is meant to increase inclusivity and completely alter the company's current culture. Details of this plan, however, have yet to be discussed or made public.
Discrimination is Illegal
Discrimination of employees based on their race, gender, sexual orientation, gender identity, national origin, or any other protected status is illegal, and employers can be held accountable. The process can be somewhat complicated, and involves a number of deadlines and specific actions that must be taken, including notifying management, filing a complaint with the appropriate agency, and bringing a lawsuit if the previous two actions do not prove effective at remedying the illegal conduct. Of course, the prior two steps can also result in further problems if your company retaliates against you as a result of your complaints. Retaliation is also illegal, but can be jarring and have negative repercussions, including losing your job, being demoted, or experiencing other negative workplace consequences. If you are experiencing behavior that falls into this category, it is a good idea to consult with an employment law attorney to determine the best path forward.
Contact the Costanzo Law Firm
If you are experiencing harassment or discrimination on the basis of your race, gender, or another protected class at your California place of employment, the experienced San Jose employment law attorneys at the Costanzo Law Firm are ready to help. Contact the Costanzo Law Firm today to schedule a consultation.
Source:
nytimes.com/2021/11/24/technology/pinterest-discrimination-settlement.html