San Jose Business Litigation Lawyer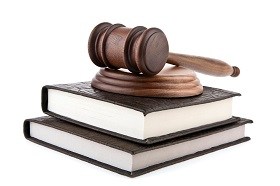 The specter of business litigation is a reality in today's business climate that cannot be ignored. Although it is clearly desirable to avoid it, a San Jose business litigation lawyer understands there are times when litigation is necessary, as well as times when other options should be considered.
Common Issues that Affect Nearly All Businesses
Many issues are specific to the nature of the business conducted, but there are common concerns that affect nearly all businesses. Among those:
Employee matters: disgruntled employees can create business problems. Most employment in California is at-will, making it possible for an employee to be fired at any time, for any reason. However, wrongful termination laws have created important and significant rights for workers. It is wise to have an attorney draft documents for an employee to sign both when hired and upon termination to protect both parties.
Discrimination/harassment matters: many of these issues can be avoided by having an established policy in place and by providing ongoing training and education. The reality is that even an allegation of negative behavior can seriously damage a employer's business' reputation.
Disputes with competitors and contractors: these concerns will inevitably arise in almost any business. The best opportunity to minimize such disputes is to proactively address them as soon as possible and before they get out of hand. Having an established policy in place and being hands-on when conflict arises will pay dividends.
Alternative Dispute Resolution (ADR)
ADR, including arbitration and mediation, is often used as a method of conflict resolution to avoid litigation. In many instances, it is required by contract or statute, and in other cases the parties elect to seek ADR in an attempt to reduce costs, save time and avoid the uncertainty of litigation.
Being Prepared for Business Litigation
Ultimately, a business litigation lawyer must prepare and be willing to go to court if that is the best option for the client's needs. Clients are at a distinct advantage when they choose counsel with a reputation for settling every case. While there are risks involved in any litigation, the option must always be on the table and vigorously pursued when necessary.
Business Litigation FAQ
People who fin themselves in a business dispute often have questions for their San Jose business litigation attorney about what to expect during the business litigation process. In order to better assist our clients, we have provided some answers for the most commonly asked questions we encounter at the Costanzo Law Firm, APC.
What is the general process for a business dispute?
Business litigation matters generally follow the same procedure as other civil suits. You would first start by retaining an attorney, who will then determine what your needs are and provide options to you on how best to achieve your ultimate goals. This may entail filing a lawsuit or it may involve engaging in settlement discussions by way of mediation, prelitigation.
Is there a different process that avoids litigation?
Businesses sometimes opt to try an alternative dispute resolution process, such as mediation or arbitration, to resolve their differences. These methods are often quicker and less expensive than a protracted litigation through court.
How do mediation and arbitration differ and are the results binding?
In mediation, you and the other party will meet with a facilitator who is trained to help resolve your dispute. If a resolution is reached, it will be documented in an agreement and the case will be over. Mediation is not binding and either of you can proceed through court if you cannot reach a settlement. In arbitration, you and the other party will each present your side to a neutral third party called an arbitrator. The arbitrator will then render a decision which is generally binding.
Is it possible to appeal mediation or arbitration results?
Since mediation is already not binding, there is no need to appeal it. Instead, you can take the matter through court. The ruling issued by an arbitrator is generally binding and not subject to appeal unless you and the other party have agreed to allow appeals prior to entering into arbitration.
What are class-action lawsuits?
In cases where a large number of people have been harmed, courts may allow the cases to proceed as a single class-action lawsuit, in which the group is represented by one or two named plaintiffs instead of each individually litigating the case.
How are legal fees paid in a class action lawsuit?
Legal fees are normally assessed on a contingent basis in a class action lawsuit. This means that the attorney will only get paid for their work upon obtaining a successful result. These arrangements are used due to how expensive class action cases are.
Contact a San Jose Business Litigation Attorney for Legal Advice
Lori Costanzo has over 25 years of business litigation experience in both state and federal court. To discuss any legal matter, Ms. Costanzo can be reached at 408-993-8493.