San Jose Employment Lawyer
California is an "employer friendly" state as that phrase pertains to employee rights. Nonetheless, a San Jose employment lawyer can explain that any employee who suffers injustice in the workplace has the right to seek a remedy.
What Constitutes Wrongful Termination?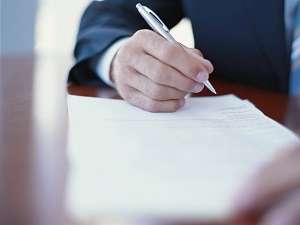 Absent an employment contract that specifies the reasons an employee can be terminated, California allows an employer to fire an employee at any time, for any reason or no reason at all with a very limited exception: public policy considerations.
An employee who complains about the violation of or asserts a right regarding a federal or California state law cannot be penalized for that act; nor can the employee be terminated for cooperating with an official investigation of their employer.
What Constitutes Harassment?
Not all employees are protected against what may be considered a hostile work environment; legal protections are reserved for members of a protected class. Protected classes include such factors as race, national origin, ethnicity, gender, sexual orientation and age, among others.
What Constitutes Sexual Harassment?
If the victim's gender plays any role in the alleged harassment, a claim of sexual harassment may be appropriate. Sexual harassment need not be as obvious as the offer of an employment advantage for a sexual favor or an employment disadvantage for a refusal of the offer; the overall work environment can be considered hostile based on the totality of the circumstances.
What is a Whistleblower?
Both federal and California law affords protections to an individual that reports instances of wrongdoing to the appropriate government agencies; if that individual incurs a negative employment consequence as a result, the employer may be liable for the losses the reporting employee suffered. Additional protections are given to those employees who cooperate with any governmental investigation of their employer.
What Rights Does an Employee Have?
An aggrieved employee has the right to recover monetary damages for all the income that was lost as a result of the employer's unlawful conduct as well as any special damages that may be appropriate such as emotional distress, pain and suffering and punitive damages. Additionally, the employee may be afforded the right to regain employment, be placed back in a position of seniority or any other remedy the court deems appropriate.
Contact San Jose Employment Attorneys for Legal Advice
If you have been subjected to a negative employment action that you feel is unjustified, call San Jose employment lawyer Lori Costanzo at 408-993-8493.