Our San Jose Personal Injury Lawyer Addresses How to Handle Delay Tactics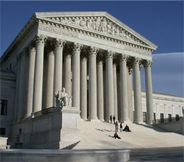 Clients sometimes ask our San Jose personal injury lawyer what to do when it seems as though the insurance company is stalling by using various tactics. We provide the following suggestions on how to deal with these excessive delays.
Claims Maze
The claims adjuster will sometimes try to stonewall clients by telling them that the claim needs to meet with approval from another source when in reality no such outside source exists. The insurance company tries these tactics in an effort to make the claimant give up or settle for a payout well beneath the value of the claim. Another delay tactic is to repeatedly request forms that have already been submitted to the company by the claimant. Our San Jose personal injury lawyer can provide you with further advice on how to handle these types of needless delays.
Allegations That the Insurance Company Needs Your Cooperation Prior to Approval
The representative might insist that you are not cooperating when you have already provided all of the necessary information for the insurance company to pay you.
Nickel-and-Dime Tactics
The insurance company might ask for information little by little instead of requesting all of the information at the same time. This tactic serves to drag the process out over months instead of resolving the claim in a timely manner.
Revolving Claims Adjusters
The insurance company might try to delay your claim by sending you to different claims representatives throughout the company in an effort to frustrate you. They hope that you will take an exceptionally low settlement just to be done with the endless delays. The company uses internal devices in order to keep from paying out claims. They might rotate files between adjusters every one to two months. Other insurance companies might use an underhanded strategy. For example, if they pay employees below the market value and encourage a demoralizing work atmosphere, they will experience a high turnover. This accomplishes the same result as your file will be transferred from adjuster to adjuster and not handled properly. New adjusters will likely be confused and not understand the background of your claim, which means that you will need to repeat your story over and over to each representative.
Call Our San Jose Personal Injury Lawyer
If you have been the victim of needless delay tactics, contact our San Jose personal injury lawyer from the Costanzo Law Firm, APC at 408-993-8493 for further assistance.