Civil Rights Resources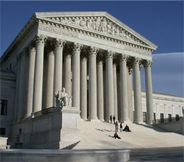 The Costanzo Law Firm has fought and will continue to fight for the civil rights of the Black community. Although we specialize in discrimination specifically in the workplace, we would like to take this opportunity to listen to our community of followers and friends to offer support in any way we can. We will share useful resources for addressing the historical, current, and ongoing tensions faced by our communities. Please feel free to send us any additional information or local protests and community gatherings and we will happily share them with you all. In solidarity. #BlackLivesMatter.
Below are some useful resources to protect your rights
Organization
Program
Description
Know Your Rights
ACLU
Stopped by Police Protesters' Rights Race, Ethnicity, or National Origin-Based Discrimination
Learn which rights are protected by the Constitution and civil rights laws, how to exercise them, and what to do if violated.
National Lawyer's Guild – SF Bay Area
Activist Support

Jail Hotline: 415-285-1011

Public Hotline: 415-909-4NLG 

Know Your Rights

Resources for Demonstrators/Activists, including Legal Hotlines from inside Bay Area jails for those seeking pro bono legal representation, and Know Your Rights booklets.
Get Informed
Equal Justice Initiative
Presumption of Guilt
How the presumption of guilt and danger makes people of color vulnerable to unjustified violence, wrongful convictions, and unfair treatment.
NAACP Legal Defense and Educational Fund, Inc. (LDF)
Thurgood Marshall Institute Briefs: National Police Funding Database The 14th Amendment Algorithms of Oppression
Short primers in plain language on legal principles and the evolution of, and continued need for, racial advocacy.
Use of Force Project
Police Use of Force Policies
In-depth study and infographics on America's 100 largest city police departments' use of force policies.
Nat'l Museum of African American History & Culture
Talking About Race
Understanding what it means to be anti-racist.
My Brother's Keeper
MBK Tools & Resources
Resources for community leaders to increase impact on life outcomes for boys and young men of color.
Take Action
NorCal Resist
NorCal Resist Activist Bail & Ice Bond Fund
Bail Assistance
Silicon Valley DSA
Silicon Valley DSA Bail Fund
Bail Assistance – Bay Area
Campaign Zero
An Agenda to End Police Violence
Analysis of nationwide policing practices through effective policy solutions to end police violence.