Frank Zeccola, Associate Attorney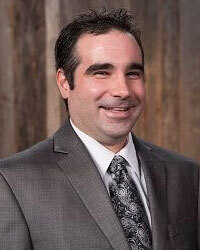 Frank is a litigator who works on complex matters in state and federal trial and appeals court and focuses his practice on employment law, personal injury, and business litigation. He handles a wide range of class actions and individual disputes.
Frank earned his J.D. from Golden Gate University School of Law in 2015, where he was inducted into the Jesse Carter Society and won the Scribes American Society of Legal Writers Award.
Prior to attending law school, Frank was a journalist in the Bay Area, publishing a wide range of print and online content for business trade publications as well as local consumer media such as the San Francisco Observer and Haight Ashbury Beat.
For his undergrad, Frank graduated from the University of Maryland in 2002 with a degree in English Literature and a concentration on 20th Century British and American authors. He wrote his senior thesis on James Joyce and Samuel Beckett.
Frank is also a proud stepfather, amateur musician, and aspiring screenwriter.