A San Jose Personal Injury Attorney on the Reasonable Insurer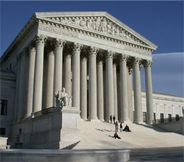 San Jose Personal Injury Lawyer
Insurance companies each carve their own path in the manner in which they conduct business. An experienced San Jose personal injury attorney understands who the players are and will adjust her case philosophy and approach accordingly.
Large Conservative Carriers
Large insurers often operate under a fairly rigid corporate structure that leaves little room for individual adjuster negotiation. They are not afraid to take a case to trial, even if this results in a large jury verdict; they can afford it. This willingness to litigate helps create an atmosphere where the adjuster is encouraged to push low-ball settlements without compromise. In fact, claim adjusters are often incentivized financially to clear their pipeline of cases quickly and for as little as they can.
The "Flashy" Insurer
You probably have noticed that some insurance companies tend to dominate the public advertising market; they are always on television with clever ads or establish a large newspaper ad presence promising low, low premiums and the very best in claim processing. The problem is that conspicuous advertising like that is expensive, very expensive. As a San Jose personal injury lawyer knows only too well, insurance is a business and corporate officers are charged with being profitable, just like any other business. Too often, the high costs of advertising are offset with stingy payouts; after all, there is only so much money to go around. If you're involved in a personal injury claim, while it may come as no surprise that the other party's insurer doesn't treat you well, it can be quite eye-opening receiving the run-around from your own company. Many people faithfully pay their premiums year after year without incident, and finally file a claim only to be stonewalled. This can be very disconcerting.
The Reasonable Insurer
There are, thankfully, insurance companies who don't play those kinds of games and treat each claim legitimately and objectively. This, however, does not mean all proceeds seamlessly and a great settlement is reached without delay. Personal injury claims must be thoroughly investigated, issues of liability need be clearly established and proof of damages must be incontrovertible and certain. A reasonable insurer is not one who caves easily to plaintiff counsel's demands, but is rather one looks at the case with an open mind and a realistic view of what a fair settlement is in view of the facts and circumstances of each specific claim. Often, experienced counsel can establish a working relationship with some of the adjusters with whom they share multiple files. If each can establish an overall philosophy of how to approach personal injury cases with respect and professionalism, this can be a primary factor in the ability to find mutual agreement on even the toughest cases.
Contact a San Jose Personal Injury Lawyer for Legal Advice
Just as it matters who the insurer is, your choice of counsel is important. For an analysis of your case and to discuss possible options, call the Costanzo Law Firm, APC, a San Jose personal injury attorney group, at 408-993-8493.