What Does Immigration Retaliation Look Like?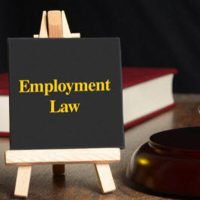 The workplace can be a difficult place to thrive, particularly as an immigrant with only a tenuous status keeping them in this country. While you may want the best for yourself and your place of employment, many immigrants find it hard to stand up for themselves against discrimination or illegal practices for fear of their employer using their status against them. Unfortunately, this fear is real. It is a well-documented fact that California employers have, on numerous occasions, used an employees' immigration status to threaten to have them deported when the employee brings illegal conduct or discrimination to their attention. This is known as immigration retaliation and it is illegal.
Protection for Immigrant-Employees Under California Law
Many green card holders receive their green card based on their employment, so their employer holds a great deal of power over the employees' ability to stay in the United States, where they have now started building a life. If the employer terminates the immigrant-employees' employment and then reports them to ICE, the individual may be deported. Even the threat of something like this is enough to keep many employees quiet. However, there are laws to protect employees when threats like this are made provided, they were prompted due to the employee engaging in a protected activity.
Protected Activities Under California Law
There are a number of protected activities under California law. These include reporting illegal or unlawful conduct within the organization and to the proper authorities, reporting wage and hour violations, such as working overtime without pay to the Labor Commission or attempting to discuss non-payment with your employer, reporting dangerous or unsafe working conditions, attempting to take family medical leave to cope with a personal or family illness or injury, taking time off of work to serve as a witness in a criminal trial, bringing a civil lawsuit against your employer, reporting any kind of discrimination or harassment in the workplace, discussing your wages or salary with other employees, engaging in political activities, updating your personal information, and whistleblowing. This list is not intended to be comprehensive, but rather to give you an idea of what constitutes a protected activity under California law. If you are being retaliated against on the basis of an action that was not mentioned in this list, it is best to consult one-on-one with an experienced employment law attorney so that they can review the facts and circumstances of your case and determine whether you have a claim and, if so, what the best path forward is in your case to keep you in the county and hold your employer accountable legally for their unlawful behavior.
Talk to the Costanzo Law Firm
If you are an immigrant being threatened by your employer for engaging in a protected activity in the state of California, the experienced San Jose employment attorneys at the Costanzo Law Firm want to help you get justice and hold your employer accountable for their illegal and disgusting conduct. Contact the Costanzo Law Firm today to schedule a personalized consultation and find out how we can help you protect yourself and get the justice that you deserve.
Resource:
shrm.org/resourcesandtools/tools-and-samples/toolkits/pages/californiapreventingunlawfulworkplaceretaliation.aspx