A Guide To California Workplace Protections For LGBTQ+ Employees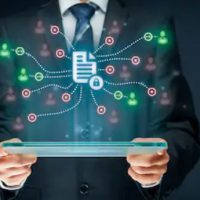 June is Pride Month and in order to celebrate, we at Costanzo Law wanted to put together a guide for LGBTQIA+ employees. In California, state and federal laws make it possible to be out, proud, and protected from discrimination and harassment in the workplace. In fact, both the California Fair Employment and Housing Act and Title VII of the Civil Rights Act make it illegal for employers to discriminate against you on the basis of your LGBTQIA+ identity.
What is LGBTQIA+ Discrimination?
Discrimination on the basis of an LGBTQIA+ status is a broad category, but includes taking any of the following actions on the basis of their sexual or gender-based identity:
Firing someone;
Demotion;
Failure to promote;
Failure to hire;
Harassment;
Paying a lower wage as compared to individuals who do not hold this identity; and
Disparate treatment as compared to non-LGBTQIA+ employees.
These protections apply to the vast majority of California employers, however, some small businesses (with 5-15 employees or less) and certain religious entities may be exempt.
What Constitutes LGBTQIA+ Harassment?
Harassment against LGBTQIA+ employees is illegal in the state of California, and occurs whenever you are subjected to a hostile, intimidating, or offensive working environment due to your LGBTQIA+ identity. This conduct must be unwelcome and severe enough that it affects your ability to do your job. Additionally, the conduct does not have to be by a supervisor. Illegal harassment can occur due to actions by a peer or co-workers if your employer is aware of it and fails to take action. For this reason, filing a complaint or making a documented report of any harassment directed at you can help you build a claim against your employer.
Am I Protected if I Come Out at Work?
Yes, it is up to you when you come out and you are allowed to do so on your terms. Forcibly outing you at work can be a form of harassment if it contributes to a hostile work environment. Additionally, employers must not prevent or limit your ability to be out at work and must not harass or discriminate against you because of it.
Are There Protections for Trans and Non-Binary Employees?
Yes, all of these protections apply to trans and non-binary employees. California recognizes non-binary and gender non-conforming identities and you are protected against discrimination and harassment on these bases. An employers' refusal to use your selected pronouns or name can be a form of harassment. Additionally, these laws protect you from discrimination and harassment while you transition. You are legally entitled to inform your employer that you are transgender or transitioning and be protected from harassment and discrimination on that basis. You also have the right to use the restroom at work that corresponds with your gender-identity. Attempts by your employer to dictate which restroom you use can be a form of illegal harassment.
Talk to a California Employment Lawyer
If you have been harassed or discriminated against on the basis of a protected LGBTQIA+ identity by an employer, the experienced San Jose employment law attorneys at the Costanzo Law Firm want to help you get the compensation and justice that you deserve. Call today to schedule a personalized consultation.
Resource:
latimes.com/politics/story/2020-06-15/supreme-court-sex-discrimination-gay-and-transgender-workers