Can Your Employer Condition Wages on You Releasing Them From Lawsuits?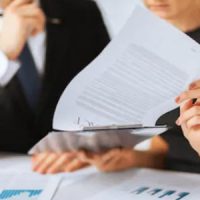 Imagine this: last week, you complained to your employer about a co-employee that was making lewd remarks to you, and who was "accidentally" touching you. You felt very uncomfortable, and reported this to your supervisor at work.
You are called into a supervisor's office and told that the matter is "taken care of," and that unless you now sign an agreement waiving your possible sexual harassment claim, or releasing your employer from liability, you won't receive your next paycheck.
Common and Illegal
This is an illegal practice, albeit one that employers do try to get away with. It is especially common when employees leave a company—employers often try to condition back owed wages, or severance pay, or some other benefit as part of separation from the company, on the soon-to-be-departed employee signing a release of all claims or a hold harmless agreement.
While parties are generally free to resolve claims between them, it is illegal in California for an employer to withhold your wages to coerce you to do anything; your wages are yours, and the employer cannot condition your receipt of wages on any condition or release of claims.
It is also illegal for employers to withhold money or salary, in order to try to get you to waive your rights to workers compensation, overtime, or your right to a safe and harassment-free work environment.
The Agreement is Unenforceable
Any agreement to do this is completely null and void—even if you already accepted the money.
For example, if you signed a release of all sexual harassment claims in return for payment of your final paycheck before you left the company, the release would still be completely invalid—you would still maintain your right to sue for teh harassment, even though you accepted the money (which was your money anyway, given it represented your earned wages).
Criminal penalties
Not only is this kind of deal null and void, it is actually a criminal misdemeanor. Your employer can get in criminal trouble for trying to hold your wages (or any form of compensation, including any bonuses or commissions) hostage, in return for your waiver of claims or lawsuits against the company.
What Should You Do?
If you are confronted with this kind of situation, you should tell your employer (or former employer) in writing, that you will not sign any agreement or release as a condition of receiving earned wages or money, that you demand payment of whatever money is owed to you, and that your employer is in violation of California Labor Code Section 206.5.
An employment lawyer can help you enforce your rights, including possibly bringing wrongful termination lawsuits, if you are terminated for refusing to sign a release, or a violation of the Fair Labor Standards act for nonpayment of wages, if your employer refuses to give you earned wages or money.
Are you being treated fairly at work? If not, we can help you stand up to your employer. Contact the San Jose employment lawyers at the Costanzo Law Firm today.
Sources:
codes.findlaw.com/ca/labor-code/lab-sect-206-5.html
codes.findlaw.com/ca/labor-code/lab-sect-206-5/