How A Lawyer Can Help You Negotiate Your Employment Agreement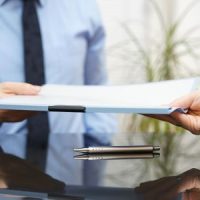 You may only think about lawyers when it comes to lawsuits, but retaining an attorney can have significant career benefits even if you have no need to go to court. A San Jose executive employment lawyer can help you build and protect your career by negotiating the best possible terms for your employment agreement and by ensuring that your rights and interests are protected throughout the negotiation process. An executive employment agreement lawyer gives you an experienced advocate and ally on your side, providing an invaluable perspective and a wealth of relevant knowledge and experience. If you are serious about your career, then you need to get serious about your representation.
Benefits of Hiring an Executive Employment Agreement Lawyer
There are many benefits to hiring a lawyer to represent your interests in an employment contract negotiation. The information provided in this article is intended to be general. However, if you would prefer personalized feedback based on your individual case, you are welcome to contact the Costanzo Law Firm to schedule a consultation.
Lawyers know things you don't. For instance, lawyers know what is negotiable, which is usually most everything. Generally, someone looking at an employment contract would probably assume that the terms were pretty much set in stone. They may not be aware that they can negotiate the terms of their retirement benefits, hours, vacation time, title, working conditions, or office location. A lawyer can identify options that you didn't know existed and can fight to make them a reality for you.
Hiring a lawyer levels the playing field. When you are negotiating as an employee or prospective employee of a large company, there is automatically an imbalance in the power dynamic. The company has an entire human resources department and legal team to represent their interests and carefully craft all stages of the hiring process around it. They have far more leverage and bargaining power than an individual applicant, as well as insider knowledge and a great deal of experience with these kinds of negotiations. Having a lawyer to represent your interests in the negotiation with the company keeps it from feeling personal, and allows someone else who is on equal footing with the company to do your bidding for you. This also ensures that you will look professional, as opposed to panicked, frustrated, or inexperienced.
Be taken seriously. Everyone will be on their best behavior when a lawyer is around. The company will be far less likely to try and offer you a low-ball offer or engage in any shady practices if they know that you have a lawyer involved in the process. Retaining a lawyer also shows that you are taking the process seriously, investing in the process and in your career, and are not someone to be dismissed.
Get more money and better benefits. You may be offered a salary that you think sounds great, only to realize later it was far below what other professionals at your level are making. The company knows exactly how much all of their executives are paid, but often, applicants do not. This creates an unfair imbalance of information that can result in executives being taken advantage of. However, by hiring an attorney who is experienced at negotiating these kinds of agreements in this field and location, you will have someone on your side who knows what is standard and how much is reasonable to push for. This acts as insurance against a low-ball offer and also ensures that you will be made aware of any possible benefits that you qualify for, even if you would not otherwise have been aware of them.
Talk to a San Jose Executive Employment Agreement Lawyer
If you are an executive and are in need of representation, the experienced executive employment agreement attorneys at Costanzo Law Firm are ready to help. Contact us today to schedule a personalized consultation.
Resource:
forbes.com/sites/allbusiness/2013/11/11/negotiating-employment-agreements-checklist-of-14-key-issues/?sh=19469f5824c6