A Look At How Presidents Have Shaped Employee Rights Laws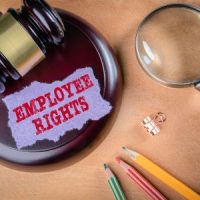 As Presidents Day comes and goes, it may be a good time to look at some former Presidents and see what their contributions were to employment law, and the rights and civil liberties of workers everywhere. You may be surprised at the post – World War II Presidents responsible for some of the most important and vital laws that protect employees every day.
Disabilities
One of the most important and protective laws we have for workers is the Americans with Disabilities Act (ADA). But the ADA is relatively new, only enacted in 1990 (and then having later amendments that went into effect in the mid-90s). The President responsible for signing the ADA into law was George H.W. Bush Senior (Reagan's Vice President), who passed the legislation despite serving only one term.
But even then, the ADA was quite limited—many people with disabilities were not covered under the Act. That changed during the Presidency of Bush's son, George W. Bush, who passed major amendments to broaden the definition of who is and who is not disabled.
Family and Maternity Leave and Rights (commonly known as FMLA)
Another major milestone in employment law is the Family Medical Leave Act, which provides leave for families dealing with injury, illness or pregnancy.
The law requires employees who are ill or injured or who are caring for relatives who are injured or sick, be given time off. The president responsible for the family medical leave act was Bill Clinton, having passed the law during his time in office in 1993.
Mass Layoffs
Workers faced with mass layoffs and plant closings used to be terminated on the spot. But that all changed with the law that requires workers be given 60 days notice of closures or relocations, a law that was signed by President Ronald Reagan. (Date and name -WARN Act)
Egual Pay Act(EPA)
Many women have the equal pay act to thank for protecting their rights to be paid the same as men in the workplace. That law was passed by John F. Kennedy, the only piece of major employment law legislation he passed, before his term was cut short by his untimely death.  Name and Date and CA equivalent)
Safety in the Workplace (OSHA)
Worried about safety at work? Thankfully, the Occupational Safety and Health Act provides standards for safety of given professions in the workplace, mandating that employers provide basic safety features and equipment to workers. That law was signed by former President Richard Nixon. Date and CA equivalent?)
Maternity Rights
Both Presidents Obama and Biden, while not passing major employment legislation, did do their part to strengthen workers' rights. Pres. Obama required employers to provide private spaces for nursing mothers in the workplace, and allowed family medical leave for military emergencies, the same way leave is provided for medical emergencies.
Pres. Biden likewise passed laws that made employers provide accommodations for nursing mothers in the workplace.
Civil Rights
In 1964, Congress passed the Civil Rights Act of 1964 which prohibits discrimination on the basis of race, color, religion, sex or national origin. Provisions of this civil rights act forbade discrimination on the basis of sex, as well as, race in hiring, promoting, and firing President Lyndon B Johnson signed the Act which helped eliminate voting discrimination against African Americans and abolished racial discrimination in public facilities and in public education.
Contact the San Jose employment law lawyers at the Costanzo Law Firm today to understand your rights as an employee in the workplace or if you have a dispute or conflict with your employer.
Sources:
jdsupra.com/legalnews/where-do-the-presidents-rank-on-2396921/
govdocs.com/how-presidents-impact-employment-law/