Using Artificial Intelligence In Hiring And Firing Decisions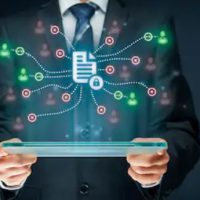 We live in an age where artificial intelligence can write news articles, emulate voices, write blog posts, and create photos and artwork. But it is also largely becoming an age where artificial intelligence can make hiring decisions as well.
And while plugging some data into a computer and using the AI to generate hiring decisions may be fast and efficient, it also opens the door to another problem: employment discrimination in hiring.
Computers Don't Understand Discrimination
A computer, even with advanced AI, may not understand the subtle nuances of employment discrimination, especially disparate impact discrimination, the way a human being would. And that's exactly the potential problem that the Equal Employment Opportunity Commission (EEOC) is currently investigating.
The EEOC is aware of inherent biases that computer programs and AI have, especially against those with disabilities. AI often will exclude people with disabilities, or else, will not make provisions for the potential accommodations that can, and which must, be made for those with disabilities.
There are subtle signs that AI looks for, that an employer could not legally. For example, if a program identifies an unusual speech pattern by a potential applicant, it may well disqualify that person—not realizing that the speech pattern is a result of a disability or culture.
Likewise, if someone has an uneven employment history the AI could disqualify that person as being unreliable, or unstable—when really, the gaps in employment are because of a disability or medical issue. Programs that monitor how quickly or accurately someone types, may inadvertently be disqualifying people whose disabilities prevent them from being able to measure up to others without a disability.
AI in the Workplace
There is actually AI within most work offices, which more and more isbeing used to monitor work activity, and the work environment. For example, AI can now look for employees who may use the bathroom too often, or who may spend too much time lingering in the hallways, not being productive.
But that technology may not realize that the employee has PTSD, or a ligitamate accommodation requiring them to get up every hour and stretch, or pregnancy, or some other Americans With Disabilities-recognized ailment, or federally protected condition and that the employee's behavior is just a part of his or her necessary accommodations.
More or Less Bias?
Although the technology is being developed to, supposedly, eliminate the element of human bias in hiring and firing decisions, many fear the technology will just reinforce those biases, or else, give employers an excuse to make negative hiring decisions based on race, gender or disability. Many fear computer programs will  promote or favor those who have the so-called, "ideal attributes," which may be interpreted by AI, to be white, male, and  healthy.
Contact the San Jose employment law lawyers at the Costanzo Law Firm today for help with your employment discrimination lawsuit.
Sources:
jdsupra.com/legalnews/eeoc-holds-hearing-on-use-of-ai-in-6159314/
npr.org/2022/05/12/1098601458/artificial-intelligence-job-discrimination-disabilities