Unpaid Leave And Other Rights At Work When You Have A Baby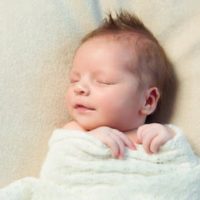 If you are at work, you may be perfectly healthy, and not anticipating needing any time off for illness, injury or disability. But then the great news happens—you are pregnant. That is, of course, wonderful news for you, but you start to be concerned about how you will do your job while pregnant, especially in the early stages of your pregnancy, and especially if your job is one that is more physically strenuous in nature.
Will you lose your job if you need time off because of your pregnancy, or to take care of the baby afterward? The answer is no.
Unpaid Leave Must be Provided under CA Family Leave Act (CFRA)In California, most employers (those with five or more employees) must provide unpaid time off for employees who are not able to work because of any disability caused by pregnancy. Up to four months of leave time must be provided.
Those numbers increase, as the number of employees increases. Companies with more than fifty employees need to provide up to seven months of time.
"Disability" doesn't mean you have to actually be disabled; it can simply mean staying home to take care of a newborn, bonding with a newborn, or caring for your newborn.
The Federal Family Medical Leave Act (FMLA)
The Federal Family Medical Leave Act also requires that employees be given three months of unpaid leave for the birth of a child, and/or for the immediate care of a newborn after birth.
Unlike California laws, the federal law does require that an employee have worked at least 1,250 hours in the prior year.
Even though both forms of leave are unpaid, employees are allowed to utilize any sick leave, personal days, or vacation days, and get paid for them, during any leave for maternity purposes.
Getting Paid While Taking Care of a Newborn
There is also the California Paid Family Leave Act, which will pay employees for time taken off for any other California or federal laws that allow unpaid time off for maternity reasons. In other words, this law doesn't require your employer to give you any time off, or that your employer keeps your job for you—rather, if you qualify for time off for maternity reasons under any other laws, and you have no other way to get paid, this law will compensate you.
The California Paid Leave Act only compensates you at about 60-70% of your normal weekly wage, and only up to $1,300 per week. You don't have to take all of your benefits under the law at once, consecutively, or in one lump sum, but rather, so long as it is taken within the first year that the child is born (or adopted).
No Discrimination Allowed
, that it is illegal for your employer to discriminate against you for being pregnant, and your employer must provide you reasonable accommodations at work, during the time of your pregnancy. Pregnancy discrimination is illegal, and employees can collect damages for negative consequences at work that are taken against them because of their pregnancy.
Contact the San Jose employment law lawyers at the Costanzo Law Firm today for help if you are being discriminated against at work because of pregnancy or needing to take care of a newborn at home.
Sources:
dol.gov/agencies/whd/fmla
edd.ca.gov/siteassets/files/pdf_pub_ctr/de8520.pdf