Can Alternative Dispute Resolution Help With Labor Disputes?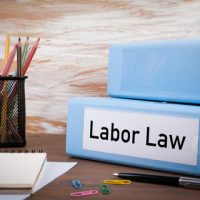 Labor disputes can be long, tedious, and costly for all parties involved, leaving many people to avoid asserting their rights or to try and find alternatives to bringing an employer who far outweighs them in the legal resources department to court. Luckily, there are alternatives that can be beneficial and cost-effective for both parties. One of the most common alternatives is (the aptly named) alternative dispute resolution (ADR). Many contracts actually stipulate ADR as the method of resolution if disputes are to arise. However, even in the event that no such stipulation exists, ADR can be a great option to help both parties avoid court and reach an amicable and mutually-agreeable solution much faster than they would have otherwise.
What is Alternative Dispute Resolution?
Alternative dispute resolution is somewhat of an umbrella term, representing all alternative means of resolving a dispute outside of the traditional courtroom method. Litigating a dispute in court can be costly, time consuming, and require experienced litigators. This can be prohibitive for many employees, as they cannot afford the necessary legal counsel to represent them. Alternative dispute resolution provides other options, such as mediation and arbitration, which take place outside of court, involve no litigation, and involve far more manageable costs. The exact process for resolving the dispute will depend on the type of ADR that you and the other party choose to proceed with. In mediation, a neutral third-party who is trained in de-escalation and conflict resolution will help to guide both parties to a mutually agreeable outcome. The mediator is entirely neutral, so is not interested in providing that either side is right or in taking sides at all. Additionally, the outcome is not binding. Even after a resolution has been agreed to through mediation, both parties have the option to have it reviewed by a lawyer and can change their mind about accepting the terms. On the other hand, arbitration has a binding outcome. An arbitrator might be a retired judge or licensed attorney who will listen to both sides and come to a decision which will be binding, just as a judge's decision would be. For this reason, arbitration is higher stakes than mediation, however, while mediation does not guarantee an outcome that will be accepted by both sides, arbitration does. This can be a sense of comfort to the parties, to know that by entering this process it will certainly be resolved outside of court. If you are unsure which form of alternative dispute resolution is right for you, or if alternative dispute resolution is a good fit for your particular legal issue, it is a good idea to schedule a consultation with an experienced attorney so that they can review the facts of your case and give you clear guidance on how best to proceed.
Contact the Costanzo Law Group
If you have a labor or contract dispute that you need resolved and would like to keep out of court, our San Jose employment lawyers are ready to help. Contact the Costanzo Law Firm to schedule your personalized consultation today.
Resource:
dol.gov/general/topic/labor-relations/adr