Can My Employer Legally Drug Test Me In California?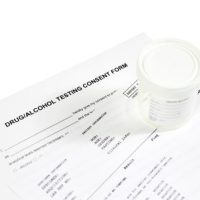 If an unexpected drug test has ruined your chances at employment, cost you an existing job, or if you believe you are being illegally tested, you may be feeling overwhelmed and unsure about what your legal rights and protections are. The good news is that California offers far more protection for employees than most other states, and in many ways, this protection, which includes laws covering employee privacy, does extend to drug testing. Does this mean your employer or potential employer can never drug test you? Unfortunately, not. However, there are laws protecting you and legalities and requirements that your employer or potential employer must strictly adhere to in conducting this testing. If they don't, legal avenues may be available for you to hold them accountable and seek compensation for the financial harm that you have suffered as a result.
When Drug Testing is Legal in California
There are circumstances where private employers can legally drug test potential and current employees. Generally, employers are not limited in their ability to drug test potential employees who have applied to work for them, provided that they are conducting this testing consistently for all candidates and not just targeting specific applicants. There are more limitations and restrictions when it comes to drug-testing current employees. In fact, in most cases employees are prohibited from testing existing employees and from requiring existing employees to submit to drug testing. There are, of course, some limited exceptions where testing of existing employees is permissible. The first exception exists when there are reasonable grounds on which to suspect that the employee is using illicit substances. Reasonable suspicion can justify a legal drug test of an existing employee, but the employer must be able to articulate and demonstrate the basis for the drug test with specificity. Additionally, if the employer believes that an existing employee poses a clear and present physical danger to themselves, other employees, customers, or the general public, then they have grounds to require a drug test. As in the first exception, the employer must be able to offer evidence or specific information that supports their belief that a danger to the employee or others existed.
When Drug Testing Can Be Discrimination
Testing existing employees for drugs may constitute discrimination or harassment if the employer is targeting individuals or members of a specific group with drug tests, or is requiring an employee to submit to testing based on a protected status, such as their gender or ethnicity. Threats of drug testing may also be used as employers as a means of quid pro quo harassment. For example, a male employer may tell a female employee that he won't drug test her if she agrees to go on a date with him. If you believe that you have been illegally drug-tested as a form of discrimination or harassment based on a protected status, it's important to talk to a lawyer as soon as possible.
Schedule a Consultation with the Costanzo Law Firm
If you have suffered a detrimental career impact or financial harm as a result of illegal drug testing by your California employer, the experienced San Jose employment law attorneys at Costanzo Law Firm are ready to help. Contact us today to schedule your personalized consultation.