Have You Been Sexually Assaulted By A Police officer?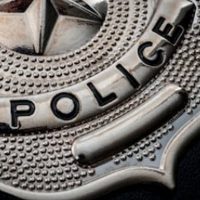 Any form of sexual assault can be devastating to an individual, and is likely to cause long-lasting trauma. However, there is something particularly traumatic about being assaulted by the very person you would usually turn to for help. Being sexually assaulted by a police officer can often leave victims feeling like they have nowhere to turn for help, support, or accountability. The idea of going to your attacker's place of work and reporting them can understandably feel both terrifying and like a dead end. While people may believe such a situation is rare, it is unfortunately far too common. A recent investigation revealed that over 600 police officers have been convicted with crimes ranging from DUI, domestic violence, and forcible sexual offenses, over the past decade. And it's important to note that that is just the officers who were convicted. The number of claims and actual unreported occurrences is of course far higher. You should be able to feel safe turning to police for help. If that has not been your experience, and a police officer instead abused their position of power to take advantage of you, there are options available to you for help.
Suing a Police Officer for Sexual Harassment of Assault
If you have been sexually harassed or assaulted by a California police officer, you can bring a civil lawsuit. While a civil lawsuit does not result in jail time or any kind of criminal charge, it also does not preclude you from pursuing that avenue as well. Some individuals prefer to bring a civil suit, as the standard of proof in civil court is lower than that required in criminal court. While it can be hard to prove to a jury that an assault occurred beyond a single reasonable doubt, it can be much easier to establish that it more likely than not happened, as is required in civil court. A successful civil lawsuit will allow you to recover for all damages related to the inappropriate conduct. In the case of sexual assault, this can include the cost of medical treatment, therapy and counselling, medication, lost wages, and punitive damages for pain and suffering. Punitive damages are particularly appropriate in cases like this, as they are intended not only to compensate the victim, but to punish the offender and act as a deterrent for this kind of conduct. While nothing can keep the attack from happening, a civil lawsuit can restore you to the position you would have been in financially had it never occurred, so at least you will be free to heal without shouldering the additional financial burden brought on by the assault.
Statute of Limitations
The most important thing to understand about bringing a civil lawsuit against a police officer in California, is that you must first bring a tort claim or administrative claim, and this must be filed within six months of the assault. This claim includes your claims and demands. A lawyer can help you draft and file this. Once filed, it can be accepted or rejected. It will most likely be rejected. At this point, you have six months from the date of rejection to bring your civil lawsuit.
Consult a San Jose Sexual Assault Attorney
If you have been sexually harassed or assaulted by a police officer or other official in a position of authority, hiring a lawyer is one way of leveling the playing field and taking your power back. Call the experienced San Jose sexual assault & abuse attorneys at Costanzo Law today and schedule a personalized consultation.
Resource:
cldc.org/wp-content/uploads/2014/04/Evaluating-Police-Misconduct-Cases.pdf