Have You Been Wrongfully Terminated By Your California Employer?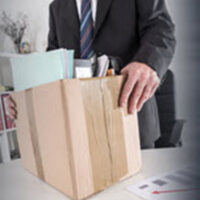 California is an at-will employment state, which means that in most cases you can be fired without cause at any time, with or without notice. However, there are exceptions. For instance, if you are fired in violation of your employment contract terms, based on a discriminatory reason, or for exercising legal rights, your termination may be wrongful and illegal under California law. If you believe you have been wrongfully terminated, speaking with a San Jose employment lawyer can help you understand what you are entitled to, and the best path forward to get it.
Breach of Contract
If you have a contract with your employer that stipulates you will be employed for a specific amount of time, the employer must honor that time period unless the contract also stipulates bases for early termination. Likewise, if your contract states that you may only be fired "for cause," your employer must have cause to fire you. Contracts are agreements between two parties, so if your employer fails to honor their end of the deal, you can sue for all damages resulting from the breach.
It's important to understand that contracts can take many forms. Your contract may be in writing (the strongest possible case), but it may also have been something you verbally agreed to or shook on. Additionally, a contract can be implied. For instance, if you do not have a contract, but your employer publishes company training materials, and in those materials it says that employees are only fired "for cause," this can be implied as a term and condition of employment. A Wrongful Termination Lawyer can help you sue for all payment and benefit you should have received if not for the breach.
Discrimination
It is illegal in California for your employer to make any employment decisions, including termination, on the basis of a legally protected status. These statuses include ethnicity, national origin, gender, race, sex, pregnancy, age (if over 40-years-old), disability, genetic information, religion, and more. For a complete list of protected statuses, check here.
If you have been terminated on the basis of a protected status, you can pursue a lawsuit against your employer for all payment and benefits lost as a result of the termination, as well as attorneys' fees, court costs, damages for emotional distress, and, in some cases, punitive damages.
Legal Rights
This is a broad category, which includes retaliation protection for employees who attempted to exercise their legal rights by making a harassment or discrimination claim, filing a workers' compensation claim or request for FMLA, or exercising another legal right. Additionally, instances where an employee was fired after refusing to perform an illegal act, also fall under this category.
Talk to a San Jose Wrongful Termination Lawyer
Above, we've given a broad overview of what constitutes wrongful termination, however, it is by no means comprehensive. If you believe you have been wrongfully terminated by your California employer, it's important to speak to an experienced San Jose wrongful termination attorney to get personalized feedback on your case and determine the best path forward. Contact the Costanzo Law Firm today for a consultation.