Is Workplace Bullying Illegal In California?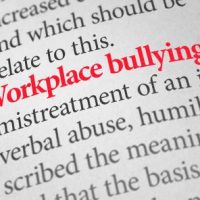 Anyone who has ever experienced bullying can testify to the fact that it amounts to far more than an annoyance. Bullying can have long-term negative effects on a person's mental health and emotional well-being. Bullying can even manifest in physical conditions, such as tension headaches, migraines, and nausea, as well as anxiety disorders. Bullying is an issue that should be at the forefront of most managers' minds, as it also has serious consequences for productivity and workplace innovation. Employees who are bullied experience a steep decline in their productivity and are less likely to volunteer ideas or collaborate as a result. Fostering a safe, inclusive, and supportive environment is good for business. However, many victims of bullying find that they face further scrutiny and retaliation upon reporting the problem. If you are experiencing bullying in your California workplace, the experienced employment lawyers at Costanzo Law Firm can help. In this article, we'll cover workplace bullying generally. However, if you would like personalized feedback based on your individual case, contact us to schedule a consultation.
Is Workplace Bullying Illegal?
In short, no, workplace bullying is not illegal under California state law. However, in many situations, workplace bullying will be illegal. For instance, if the bullying was tied in any way to a protected status, such as your ethnicity, race, gender, age, sexual orientation, religion, veteran status, gender identity, or gender expression, then it may constitute illegal workplace discrimination and/or harassment, which is illegal under both state and federal law. Likewise, if the bullying is related to retaliation for engaging in a protected activity, such as filing a workers' compensation claim, then it is illegal. Additionally, there is a California statute that requires annual anti-bullying training to be administered by businesses that employ 50 or more employees.
If you are the only employee who seems to experience bullying, and you are of a different race or gender than the rest of your employees, that may indicate that the bullying is connected to your protected status. If any comments or actions have been based or linked to characteristics associated with your protected status, this can also serve to establish the necessary legal connection. If you notice that only employees of a certain ethnicity, get bullied, this is also an indicator that illegal harassment may be taking place in your office.
How Can a Lawyer Help?
An employment lawyer can assess the facts and circumstances of your situation to determine whether there is any legal basis for moving forward with a claim. In the event that the bullying that you are experiencing rises to the level of a discriminatory hostile environment, a lawyer can help you get the maximum amount of compensation that you are entitled to for the harm and injustice that you have suffered. Bringing a claim also tends to be an effective way to hold the company accountable for the hostile environment that it fostered.
Schedule a Consultation
If you have experienced workplace harassment, discrimination, or bullying, the San Jose employment attorneys at Costanzo Law are ready to fight for your rights and ensure the best possible outcome today. Contact us today to schedule a personalized consultation.
Resource:
dfeh.ca.gov/wp-content/uploads/sites/32/2017/06/DFEH-Workplace-Harassment-Guide-1.pdf