Chelsea Hill, Associate Attorney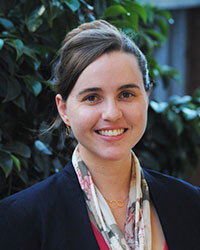 Ms. Hill is a graduate from Santa Clara University School of Law. She earned her B.S. in Entomology a semester early from Purdue University and was the recipient of the Austin Frishman Scholarship.
Her legal career has focused on Employment law including representing clients with wrongful termination, sexual harassment, and discrimination claims.
While in law school, Ms. Hill was a mediator for the Small Claims Court, handling cases through resolution. In addition, Ms. Hill was a Student Associate for the Entrepreneurs' Law Clinic and had the opportunity to help small startups grow their businesses. She was also a mentor for Women in Law while at Santa Clara University.
Ms. Hill is an accomplished writer and has written five fiction novels and several short stories. When she isn't working, Ms. Hill enjoys painting and spending time with her family.