Pretext Is A Common Defense In Employment Discrimination Cases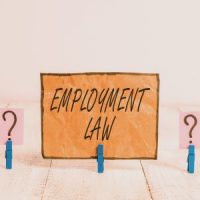 Imagine that you are a female employee in an office. The other employees often make jokes that degrade women, or tease women. They often tease you about your abilities, based on your being a woman. One employee asked you on a date a few weeks ago; you rejected him, and now there seems to be hostility towards you.
You are then fired for no apparent reason and later find out that your replacement is a male employee. You sue for sexual harassment and gender discrimination.
Why Exactly Were You Fired?
Pretext: Your former employer says that your firing has nothing to do with you being a woman, or any type of discrimination. Rather, your former employer says that you were fired because you were often late for work, didn't learn the computer systems fast enough, and seemed hostile towards your supervisors.
Are these reasons just "made up" after the fact, in an attempt to cover up the true reason for your firing—discrimination? Or are they legitimate, and thus, your firing was legal?
This is exactly the situation that often comes up in employment discrimination cases. One of the very first things that an employer will say when sued for harassment or discrimination, is that there was a legitimate, legal reason for firing you based on your performance at work, or lack thereof. Those made up, after-the-fact reasons your former employer gives for firing you are called pre-text. A common question in many employment discrimination cases is whether the stated reasons for your firing are real, or just pretext.
Showing Pretext
How can you defeat a claim of pretext, when your former employer suddenly pretends that you were a horrible employee to defend itself against a discrimination claim? There are many ways to "see through" fake reasons that employer give, to try to cover up discrimination.
Many employers—in fact, most of them—keep employee files. When a history of being late or not listening at work, or being lazy, or any number of legitimate reasons for punishment at work are present, most every employer will document these in the employee's file.
When none of those things appears in an employee's file, and then the employer says they existed later on when the employer is sued, it's a good indication those reasons are only pretext.
Was your employer consistent? If something really bothered your employer about your performance at work, your employer would likely consistently reprimand or punish you. When an employer looks the other way one time, and then suddenly decides that what you are doing is wrong later, after the employer is sued, it's a good sign the reasons are just pretext.
How specific are the employer's complaints about you? When employers say you were "lazy" or "disobedient" or use other non-specific phrases, it's a good sign they are just making things up to justify your firing.
What defenses can you expect in your employment discrimination case? Contact the San Jose employment law lawyers at the Costanzo Law Firm today for help.
Sources:
jdsupra.com/legalnews/the-critical-impact-of-pretext-in-19038/
law2.wlu.edu/deptimages/Law%20Review/61-1vollmer.pdf