What Is An "Undue Hardship" When It Comes To Reasonable Accommodations?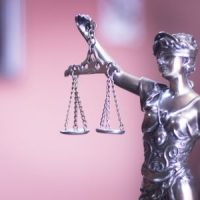 You may already know that if you have a disability, that your employer should make reasonable accommodations for you at work. We have written in the past about what kind of things are reasonable accommodations. But there is one other detail written into the Americans With Disabilities Act (ADA) that many employers try to hide behind, in order to justify discriminating against disabled California employees.
Undue Hardships
We're talking about the caveat in the law that says that reasonable accommodations must be made unless those accommodations create an "undue hardship" for the employer. That's right—if it's too difficult to make the accommodation that you need in order to allow you to successfully complete all of your work tasks, the employer can legally get by with refusing to accommodate you.
Of course, that begs the question of what an undue hardship actually is—that is, when can an employer just say that the accommodation you need is too much, ie. Too burdensome for the company?  Unfortunately, there is no one exhaustive list of what an undue hardship is, and courts have been left to make this determination on a case-by-case basis.
Rough Guidelines
There are some general guidelines, although they aren't very specific.
As a general rule, an employer can refuse to make the accommodations that you need, if and when:
The employer would have to sustain significant undue financial hardship
The accommodation needed, would be extensive, or very disruptive to the business
The accommodation would fundamentally change the nature or operation of the business or job.
Undue Financial Hardship
The first rule, based on finances, will vary depending on the overall budget of a business; a smaller business may sustain undue financial hardship more easily than a multinational corporation.
However, even if an accommodation is an undue financial burden, your employer may still be under an obligation to find funding sources, like grants, that may help pay for the accommodations that are needed.
Undue Disruption to Operations
Disruption to operations will also be evaluated on a case by case basis. Generally, this means that the business' operations can't be jeopardized by the accommodation needed.
So, for example, imagine that a 911 operator needed periodic times to step away from work and take mental health breaks. This may be an unreasonable accommodation, as 911 operators must, by the very nature of their job, be at the ready at all times—they can't just step away from their phone lines.
Changes to the Business Itself
Changes that would alter the nature of the business will be an undue hardship as well. For example, a hostess at a restaurant who has social anxiety disorder, could not have someone else handle those duties; a restaurant relies on a hostess to communicate with its patrons.
Someone who works on an airport tarmac but has sensitivity to loud noises likely wouldn't get accommodation, as working on an airplane tarmac naturally involves being near loud planes.
Contact the San Jose employment lawyers at the Costanzo Law Firm today with questions about your rights as an employee in California.
Sources:
gpadacenter.org/reasonable-accommodation-and-undue-hardship
eeoc.gov/publications/small-employers-and-reasonable-accommodation