Wrongful Termination, Discrimination and Harassment: What Are the Damages?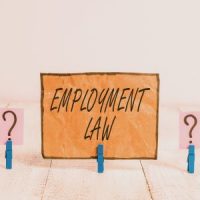 Discrimination harassment, hostile work environment or retaliation: We've often talked about how to spot when these types of employment discrimination are happening, and about what your employer can, and cannot legally do.
But what about damages? If you are the target of discrimination, wrongful firing or retaliatory action at work, and your employer is found to be at fault, what are your damages?
Lost Wages, Past and Future
The most obvious form of compensation for an employment discrimination lawsuit is the loss of your salary, if in fact you were fired. You can also get lost salary, if you were not fired, but rather, were denied promotion or advancement that would have paid you more, because of discrimination or harassment.
The amount of the salary that you would get would be from the date of your wrongful termination, to the date of the jury verdict that found your employer to be liable to you.
Note that some employment laws provide double damages—for example, the Fair Labor Standards Act allows employees to collect double the overtime wages they earned but were not paid.
But that's wages in the past. What about going forward? Presumably, had you not been discriminated against or harassed, you would have still been working at your job. That's called front pay, and you can get those monies as damages as well.
You normally can get front pay for the time it takes or took you to find new work or employment. By showing a jury you have looked for, and couldn't find new employment, the jury can award you money from the time of your firing or termination, going forward in time.
What About Benefits?
Pay doesn't just include salary either—your benefits have a value as well, and a jury can award those to you as a measure of damages. Some of those benefits may be complex, and an expert may be needed to show how those benefits would have had a value to you going forward, had you not been wrongfully terminated.
Trauma and Emotional Distress
The law recognizes that many forms of harassment, or discrimination, can cause emotional distress, anxiety, depression, and other mental and emotional trauma. Your employment discrimination lawyer will use your own testimony, as well as that of experts, professionals, and your own doctors, to show a jury the emotional trauma that you have experienced because of the harassment at work.
Punitive Damages
In some limited cases, and in cases that are especially egregious, and where an employer showed complete recklessness, or indifference to your rights as an employee, you may also be entitled to punitive damages. Some laws, like the ADA, cap punitive damages at $300,000, but many state laws have no such cap.
You can also get attorney's fees in some cases. This is helpful, as it makes it more likely that your employment discrimination attorney will work on contingency, minimizing or eliminating completely the necessity to pay any attorney's fees up front to bring your case to court.
Contact the San Jose employment lawyers at the Costanzo Law Firm today to see what damages or compensation you may be entitled to, if you were a victim of discrimination or harassment in the workplace.
Sources:
nolo.com/legal-encyclopedia/employment-discrimination-damages-what-you-can-collect-if-you-win.html
forbes.com/sites/ericbachman/2022/04/26/how-much-money-is-an-employment-discrimination-case-worth/?sh=519c2e307507