Announcing Patricia's Retirement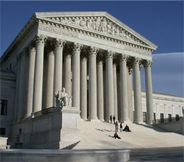 It saddens me to announce the early retirement of Patricia McKenzie. Pat has been my right hand for the last few years in addition to being a trusted friend. She has helped me immensely in growing my practice by taking on some of our most challenging cases and also serving as a mentor to my first associate.
I cannot say enough about Pat's intense passion for justice, her impeccable sense of ethics and profound respect for the practice of law. It has been an honor to work with Pat, even though it wasn't always easy – I truly enjoyed our legal sparring which could be heard throughout the offices. Pat is one of a kind! I wish her all the best and much happiness in what will likely be the best years to come. We all will miss her brilliant legal mind and unique personality.