Twitter Terminations And Layoffs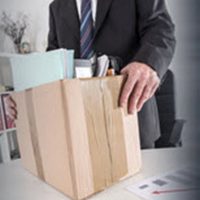 Elon Musk finally concluded the acquisition of Twitter late last week. His first actions were to terminate many of the C level executives. These executives unlike most employees at Twitter,  had employment agreements with a pre-defined severance payout upon terminate.
As with most employment agreements, there is usually a carve out for termination with cause or without cause. If the termination is without cause, which appears to be the case, the severance terms would apply.  There are now other reports that Musk is attempting to say that they are being terminated with cause, so that no severance would apply.
In related news, Musk announced that he would be terminating hundreds of employees the day before their stock options would vest, thus materially impacting compensation these employees had reasonable expectations to receive.
Whether or not these employees will lose their stock options as a result of a layoff will be determined by the language found in their individual employment contracts, offers and the language in the stock agreements along with other factors. An employment attorney should closely review your agreement to determine whether you are entitled to recover these valuable assets despite Musk's mandate.
Contact the San Jose employment law lawyers at the Costanzo Law Firm today for help .