Can Your Employer Pull Your Credit?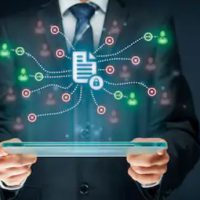 If you apply for a job, there is a chance that your employer may ask you to fill out paperwork that gives them permission to pull your credit report. Regardless of your credit, this can be intrusive, invasive, and seemingly totally irrelevant. But can your prospective employer do this? And can your prospective employer actually not hire you, based on something that the employer sees on your credit report?
Why Pull Credit?
Many employers feel that credit is an indication of reliability; the stereotype goes that if someone is responsible with their personal finances, they will be responsible at work. Although this is a wholly false generalization with no basis in fact, Federal law does allow an employer to check an employee's credit, and make decisions based on what is on the employee's credit report.
However, employees in California are somewhat lucky, because California has its own laws on the subject–and California law prohibits an employer from making employment decisions based on credit, except in a few limited circumstances.
Requirements To Pull Credit
Let's assume that the job you are applying or interviewing for, is one that does allow your employer to pull credit (those jobs are described in more detail below).
The first step is that you must be notified that your credit is being pulled and relied upon in the hiring process; the employer cannot just get a signature and pull your credit without you knowing or agreeing to it. You must also be provided a copy of the report obtained and reviewed by your employer.
Assuming that the employer is allowed to check your credit, with your consent once, they can always recheck your credit at a later date, if they ever suspect that there is wrongdoing.
What Kinds of Jobs?
There are only a limited number of types of jobs that will allow an employer to pull an employee's credit and to make an employment decision based on the credit report. They include the following:
-Any position with the state's Department of Justice, and with any law enforcement departments
-Any job that will require the employee to access, on a regular basis, other people's personal information, such as social security numbers, dates of birth, or credit or bank account information.
-Any job that is considered a managerial position
-Any job where the employee will have the ability and authority to sign for or handle the bank account or financial accounts of the employer, or to sign financial contracts for and on behalf of the employer
-Any job where the employee could or will access the grade secret information or confidential information of the employer
-Any job where the employee will access at least $10,000 during a regular workday
As you can see, the categories above are somewhat limited–but crafty employers can always try to fit your potential job into one of those categories. For example, they may say you have access at work to trade secrets that aren't actually trade secrets.
But the employer must, when getting your consent to pull credit, indicate which of the following exemptions the employer feels applies, that allows it to pull the employee's credit.
Contact the San Jose employment law lawyers at the Costanzo Law Firm today for help if you feel you have wrongfully been denied employment.