Do Not Wait To Confront Your Employer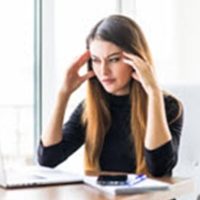 New year, new you, right? If you have been spending months or even years mustering up the courage to do something about workplace discrimination or harassment, 2022 is the time to do it. You don't have to spend another year enduring unfair career consequences and constant harassment. The law is on your side, and the experienced employment law attorneys at the Costanzo Law Group are ready to hold your employer accountable for their illegal conduct and get you the compensation that you are entitled to.
Are You Experiencing Workplace Discrimination or Harassment?
Sometimes it can be hard to determine whether you are experiencing workplace discrimination or harassment. In general, the most important thing to assess is whether the treatment you are receiving is based on a protected status of characteristic. For instance, if your boss is a miserable person who is mean to everyone, it may be a toxic working environment, but it is not harassment or discrimination because it applies to everyone. On the other hand, if your boss treats you negatively based on a characteristic, such as gender or race, then this would meet the threshold for harassment, provided the conduct reached the level of creating a hostile environment. If you believe that you are experiencing workplace harassment or discrimination, it's important to consult with an attorney and report the conduct to relevant agencies.
When Can I Sue for Harassment or Discrimination?
You can sue for workplace harassment or discrimination if you have suffered negative career consequences, such as losing your job, being passed over for a promotion, or receiving a decrease in pay, salary, or responsibilities based on a protected status. You must also be able to demonstrate a connection between the treatment that you endured and a protected status. For instance, if your boss is mean to you and you suspect that it is because you are the only person of color in the office, you may be right, however, you will need evidence to support this claim. Comments made by your boss relating to race or behaviors that seem targeted to you should be recorded to help gather evidence. Keeping a record of all harassing or discriminatory behaviors can be a helpful way of demonstrating a pattern of harassment over time and can bolster your chances of success in court. It can also be easy to become desensitized to exactly how unprofessional some behaviors are, so recording everything objectively can also help ground you in reality and demonstrate how concerning the behavior really is when you're not expected to tolerate it and act like it's normal.
Contact the Costanzo Law Group
If you have suffered a negative career impact as a result of unlawful discrimination or harassment, the Costanzo Law Group wants to help. The experienced San Jose employment law attorneys at the Costanzo Law Group will fight to make sure your rights are recognized and that your employer is held accountable for the harm they caused you. Contact the Costanzo Law Group and schedule a personalized consultation today.
Resource:
dfeh.ca.gov/employment/