Technology Giant Qualcomm Enters $19.5M Gender Discrimination Settlement After Costanzo Law Firm, APC's Similar Class-Action Lawsuit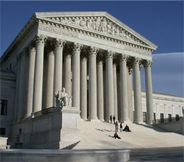 On the heels of Costanzo Law Firm, APC's announcement of its Farmers Insurance gender discrimination settlement, Qualcomm enters a similar agreement for $19.5 million.
"Agreeing to pay $19.5 million to settle a gender discrimination class-action lawsuit alleging women were denied equal pay and job opportunities to their male counterparts is a phenomenal settlement," says Lori J. Costanzo, of the Costanzo Law Firm, APC.
"It is nice to see others following in the path our team has cleared—not just in the size of the settlement but for achieving significant injunctive relief. The Qualcomm settlement stipulates that the San Diego-based chip maker implement policy changes and programs to better promote female employees working in the field of science, technology, engineering, and mathematics, commonly known as STEM. Hopefully, this will have a significant impact on other Silicon Valley tech companies in terms of how they treat their female employees," Costanzo says.
In addition to monetary relief, StreetInsider reports that the settlement requires Qualcomm to institute comprehensive programmatic relief, which will ensure that female employees will enjoy equal job opportunities at the company. The settlement on behalf of a class of about 3,300 women was reached before Plaintiffs ever filed a lawsuit.
In April, the Costanzo Law Firm, APC announced that Farmers Insurance agreed to pay $4 million to be distributed to nearly 300 female attorney-employees who were paid less than their male counterparts for doing similar work. Symbolically, the Farmers agreement was announced the same week as Equal Pay Day—a representational day when women's earnings "catch up" to men's earning from the previous year.