SEC Awards $40 Million To Two Whistleblowers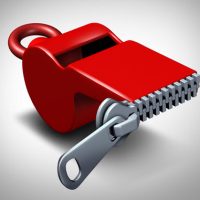 Often, being a whistleblower is a thankless task, despite being a vital one. Whistleblowers have the hard task of bringing damaging information to light for the public good. By filing a claim with the Securities and Exchange Commission (SEC) an employee can attempt to make the investing public aware of fraud, unethical practices, illegal accounting practices, and more, that investors and the public could be misled about. Despite the noble mission, whistleblowers almost always face retaliation, character assassinations, and suffer a negative impact on their career as a result. For this reason, in 2011, the Securities Exchange Commission (SEC) created the Whistleblower Program, which provides financial awards to whistleblowers whose information leads to a successful enforcement action. This has finally created an actual incentive and a way of mitigating damages and financial fallout for people who suffer greatly for coming forward and being honest. Since then, the number of claims filed with the SEC has significantly increased. Recently, the SEC awarded $40 million in awards through the Whistleblower program. Shockingly, the awards went to only two people and were not equally divided. Through the program, the first whistleblower was awarded a whopping $32 million for opening the investigation and providing information that allowed them to detect difficult-to-expose violations which lead to a successful enforcement action. The second whistleblower was awarded $8 million for providing helpful information throughout the course of the investigation once it was underway.
Legal Support for Whistleblowers
Many employees spend months, years, or even decades, burdened with the knowledge of deeply troubling violations by their employer, but too scared to speak up. When they finally have the courage to file a complaint, many are surprised to learn that nothing ever happens. In fact, some experts estimate that as many as 95% of all whistleblower complaints are never acted on or investigated. If you have knowledge of a serious violation, legal representation can help ensure that your complaint is seen and investigated. If you are considering making a claim, there are many factors that are important to consider. Being a whistleblower comes with significant risks and whistleblowers are typically not prepared to navigate the process. It can be hard to understand what the SEC will and will not do to protect you. A lawyer can help you with all of these things by serving as a powerful ally and leveling the playing field between you, your employer, and the SEC. A lawyer can also help you collect and organize evidence to present the strongest possible claim and can alleviate a great deal of stress throughout the process.
Schedule a Consultation with Costanzo Law Group
If you are aware of illegal practices or have personally been discriminated against, victimized, or unfairly retaliated against by your employer, the experienced San Jose employment attorneys at the Costanzo Law Group can help you hold your employer accountable and get the compensation or reward that you are entitled to. Contact Costanzo Law Group today to schedule your personalized consultation.
Resource:
sec.gov/news/press-release/2021-211?utm_medium=email&utm_source=govdelivery