Study Finds 75% Of Harassment Victims Are Retaliated Against For Reporting It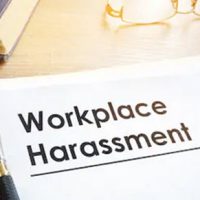 Sexual harassment is estimated to be among the most underreported issues in the workplace. The EEOC released a study in which it claimed that 25% – 85% of female-identifying employees have experienced sexual harassment in the workplace. You'll notice that the range of that estimate is quite broad. That's because sexual harassment so often goes without being reported. Why is that? Well, a new study by the EEOC reveals a possible explanation. According to the study, most people who have experienced workplace sexual harassment also experience retaliation when they report it. In fact, the study found that a whopping 75% of individuals who reported workplace sexual harassment, also reported experiencing retaliation for reporting it. This kind of response can have a chilling effect on employees making complaints over time, and can result in a hostile work environment for female employees who know they will be fired, demoted, or penalized if they speak up. If you have been harassed or discriminated against in the workplace, you need a powerful ally on your side to level the playing field and make sure your voice is heard and that your damages are compensated.
Industries Particularly Vulnerable to Harassment
Female-identifying employees are likely to experience harassment across nearly all industries. However, certain fields have shockingly high instances of harassment. According to studies, the industries where women are most likely to face discrimination and sexual harassment are those primarily dominated by men. The fact that women are seen as interlopers in some industries, such as construction, is believed to contribute to this hostile environment and the increased harassment claims. Women who work in service industries, particularly in roles where they are dependent on tips, also face more discrimination than women employed in other fields. Implicit bias on the part of customers and managers is also thought to play a role. Additionally, women in low-paying roles, such as cleaning, often have no bargaining power, which can result in higher instances of harassment and lower reporting rates. Because of factors like these, it can be hard to get an accurate estimate as to the exact figures but suffice to say that it is a pervasive problem. If you have faced sexual harassment or retaliation, you are not alone, and there are legal avenues available to you. Talking to an experienced employment law attorney can help give you a complete understanding of your options and the best way to move forward.
Schedule a Consultation with Costanzo Law Firm
If you are dealing with harassment, discrimination, or retaliation in your workplace and are struggling to get the accountability and support that you deserve, an experienced San Jose employment attorney can help. Our lawyers will review the facts and circumstances of your case to determine the best possible course of action moving forward. We know that this can be a terrifying decision, let us help you make it. Contact Costanzo Law Firm today to schedule a consultation.
Resource:
vox.com/identities/2017/10/15/16438750/weinstein-sexual-harassment-facts