What Is The Statute Of Limitations On Discrimination Claims?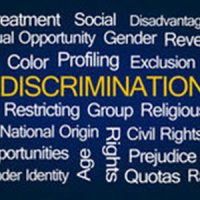 If you have suffered discrimination in the workplace, you may be hesitant to speak up or file a claim–and that's for good reason! A recent study suggested that as many as 75% of employees who file claims for sexual harassment or discrimination face retaliation as a result. If you work in a hostile environment, you may face additional barriers to filing. However, it's important to understand the cost of waiting. In some cases, waiting could cost you your right to bring a claim. If you believe that you are experiencing harassment or discrimination in the workplace and you are nervous about moving forward with a claim, a good first step is simply meeting to speak with an employment law attorney. An attorney can assess your claim and advise you on whether it is worthwhile to move forward with a claim. A lawyer can also help you develop a plan in the event that you experience retaliation as a result of taking legal action. If you would like to schedule a consultation with one of our experienced San Jose employment law attorneys, contact the Costanzo Law Firm today.
Statute of Limitations on Discrimination Claims in California
The amount of time that you have to take legal action or file an administrative charge for discrimination depends in part on whether you are filing under state or federal law. For most federal discrimination claims, you will have 180 or 300 days to file a claim with the Equal Employment Opportunity Commission (EEOC) depending on the circumstances. Most states only provide 300 days to file a state law claim, however, California allows one year for sexual harassment claims. And, this time line may be different depending upon the different legal claims you may have and may want to bring against your employer.  If this all sounds confusing, don't worry. The important thing is simply to talk to a lawyer as soon as possible if you suspect you are experiencing workplace harassment and they will help you to navigate the process step-by-step.
Can An Employer Shorten the Amount of Time You Have to Bring a Claim?
A recent trend in employment contracts is attempts to shorten the amount of time an employee has to bring a harassment or discrimination claim. Many employers have tried to contractually shorten the amount of time that an employee has to file a claim to six months, even when state law would provide a year. Although there is no clear rule, courts are consistently holding that a six month limitation is unreasonable. This is because Title VII discrimination claims must be filed with the EEOC before a right to sue is issued. The minimum amount of time for processing most EEOC claims is six months, which means no one would have their right to sue and be able to file a lawsuit within the six month window allotted by the employer. In short, if you have a stipulation like this in your contract, don't let it deter you from seeking legal help. At least talking to a lawyer will allow them to review the contract provision and the facts of your case in order to give you an honest assessment and understanding of your options.
Talk to the Costanzo Law Firm
If you are experiencing illegal discrimination or harassment in your California workplace, the experienced San Jose employment law attorneys at the Costanzo Law Firm are ready to help. Contact us today to schedule your free personalized consultation.
Resource:
dir.ca.gov/dlse/howtofilelinkcodesections.htm