12 Preventative Measures Against Elder Abuse and Fraud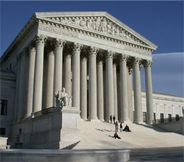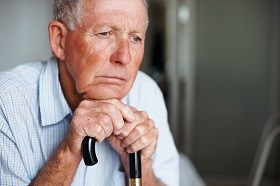 Seniors cannot always predict who will harm them. Their abusers may turn out to be the very people they counted on for protection. If elders suspect that their loved one has stolen money or taken advantage of them, they must have an experienced San Jose elder abuse lawyer by their side to protect them.
How Seniors Can Protect Themselves from Abuse
Sadly, seniors are sometimes hurt or defrauded by their closest friends and family members, including their sons, daughters or best friends. Seniors and elders should trust their inner circle more often than not, but they may want to be on alert if any of them are experiencing financial distress. Even a single act of betrayal by a close confidante can devastate the unsuspecting elderly victim.
Elders, seniors and even their loved ones can help stop elder abuse and fraud by following these steps:
Never hire a caregiver through Craigslist or classified ads. Instead, find help from a company that's licensed, bonded, and insured. Make sure the company's hiring policy includes a thorough background check. If you're not satisfied by their standards, conduct your own background checks.

If you have valuables, take photographs of each item and create an inventory. Lock them up or move them to a new location if you can.

You should always shred items containing personal information (name, address, etc.) before discarding them. If your address and phone number are visible on the check, ask your bank to print only your first initial and last name on the check.

Use a post office box or locked mailbox to safeguard your mail.

Avoid using the credit card if it has to be moved from your direct sight. You should personally swipe the card in all situations.

Conduct two to three credit checks every year.

Make good use of your caller ID capability on any of your phones if they come with that feature. Don't pick up the phone if you don't recognize the number.

Any notice that tells you that you won a lottery with a check is almost certainly a fake.

Do not wire money or take out a prepaid debit card for someone you don't know.

Ask a trustworthy person to keep copies of your bank statements.

Make sure to carefully vet prospective employees or business partners by verifying them with the Better Business Bureau and their state licensing board. Ask three different companies for an estimate and pay less than 1up front (or as little as you can), if possible.

Do not to allow strangers into your house without verifying their identity. If someone at the door claims to be law enforcement, ask for their badge numbers and names, and call the police department to confirm their identity.
Call San Jose Elder Abuse Attorney Lori Costanzo for Legal Assistance
The Costanzo Law Firm, APC is dedicated to providing quality legal representation to elderly victims of abuse. Our San Jose elder abuse lawyer will work tirelessly to achieve the optimal results while also making time to address the personal needs of their clients. For a free initial consultation, please call us today at 408-993-8493.