Your San Jose Employment Attorney Can Tell You Whether You Were Wrongfully Terminated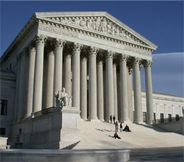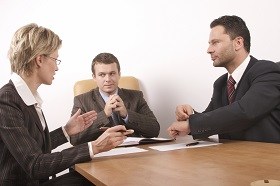 As a San Jose employment attorney can explain, there are statutes, also known as wrongful termination laws, that provide guidelines for determining whether an employee was wrongfully terminated. This area of the law is separate from workplace discrimination law, which falls under the umbrella of Title VII of the 1964 Civil Rights Act.
Understanding the Doctrine of "Employment at Will"
Most wrongful termination cases involve the employment at will doctrine. This doctrine has been adopted by most states. The doctrine sets forth the presumption that employees and their employers are not bound to continue their relationship for any other reason than their voluntary wish to continue the employment relationship. This policy is markedly different from the statutes in most other countries, which require employers to provide a sufficient reason for letting an employee go.
Some jurisdictions have tempered this doctrine with a "fair dealing and good faith" clause that restricts an employer's ability to take advantage of an employee's at-will status. For instance, an employer may be held liable for terminating a worker prior to his or her annual review as a way to avoid a pay increase. To overcome the doctrine, a San Jose employment law firm might provide evidence of an agreement that demonstrates that the employer needed just cause to terminate an employee.
A Contract Will Override the "Employment at Will" Doctrine
An employer might enter into a written contract with an employee that spells out the conditions and terms of employment. In that case, the written contract will override the doctrine of employment at will. Similarly, an oral agreement, while more difficult to prove, will also supersede the doctrine. If an employer hands out any sort of documentation that outlines company policies regarding employment and termination, this may constitute an employment contract.
Constructive Discharge
Employees may not realize that an employer's conduct may be considered wrongful termination according to the law. In other words, if an employer's behavior is intolerable to a level that causes an employee to quit, it may be considered constructive discharge. Essentially, the employer has forced the employee to leave, which is a form of termination.
Retaining a San Jose Employment Attorney
There is a good deal of grey area when it comes to employment law and wrongful termination. An employment attorney can sit down with you, listen to your employment case and determine whether or not you may have been wrongfully terminated. To speak with an employment attorney about your case, please call Costanzo Law Firm, APC at 408-993-8493