Your San Jose Employment Lawyer Can Help You Prepare for Your Deposition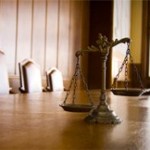 If you are preparing to go to court in a discrimination case, a San Jose employment lawyer advises that you need to diligently produce documents. In an employment case, it is generally understand that a Notice of Deposition will be filed. A Notice of Deposition requires that you bring certain documents to court. A San Jose employment law firm knows that many defense attorneys will make a request that is overly broad. This is meant to discourage you from submitting any documents, as the task may seem insurmountable. In this case, your attorney will deal with how to narrow the focus.
Submitting Documents
For your case, you will likely have to produce some documents. Failure to do so will result in a range of penalties, from sanctions up to possible dismissal of your case. It is also essential for you to produce your documents to help you remember your recollection of the facts of your case. As time passes, the details of the case may not be as sharp as you initially remember them, especially if you suffer from emotional trauma because of discrimination. In addition, some documents may contradict what you thought was true, so it is best to review and present all documents.
Relevant Documents
Here are some relevant documents that a San Jose employment lawyer may need:
Calendars
Notes
Diaries or Journals
E-mails
Pictures or Videos
Letters
Cards
Your lawyer will want to see documents that relate to the following:
Your performance at work
Any records of harassment or discrimination
Any documentation of your economic damages
Any documentation of your emotional distress
Proof of your efforts to get another job
If you are not sure whether a document is relevant, produce it anyway and let your attorney decide. It is better to provide too many documents that support your claim rather than not supplying enough documents that support your case.
Contact a San Jose Employment Lawyer
For more information regarding what documents you should produce for your deposition, contact a San Jose employment lawyer at Costanzo Law Firm, APC at 408-993-8493.