Has Your California Right To Privacy Been Violated?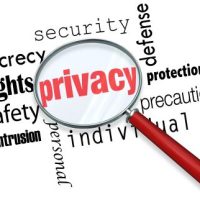 If you are an employee in California, you have a right to privacy that your employer must respect. This right to employee privacy is emphasized in the California state constitution as one of the most essential rights possessed by individuals in the state. If your employer has violated your right to privacy, you may have legal avenues available to you that will allow you to hold your employer accountable for their illegal conduct as well as to entitle you to damages. In this article, we will cover some of the most common employer violations of employees' rights to privacy. The information in this article is intended to be general. However, if you would like personalized feedback based on the circumstances of your specific case, you are encouraged to contact Costanzo Law Firm to schedule a consultation.
Examples of California Employer Privacy Violations
There are a number of ways that employers can violate employees' privacy, and, in fact, there is no set list of ways. Rather, there is a standard that the alleged violation is measured against. In order to violate an employee's right to privacy, an employer's actions must violate an employee's reasonable expectation of privacy. Whether the employee's expectation of privacy is reasonable, is determined subjectively, based on social norms and community and societal standards. Below, we'll look at some examples of situations where privacy violations may occur. If you believe your right to privacy has been violated by your employer, it's important to talk to an attorney as soon as possible to determine your options.
Medical Details. In most cases, asking an employee about specific medications they are taking or requesting authorization to speak to their medical provider or obtain information about an internal medical condition, will constitute a violation of privacy. In most cases, employees may not legally be required to provide confidential medical information or submit to medical examinations as a condition of the job.
Computer Monitoring. This is an evolving area of law. In general, an employer has a right to monitor computer activity on work computers. However, courts are split on whether this right to monitor extends to internet usage and emails. If you believe your rights have been violated in this area, it's important to talk to an experienced California employment law attorney.
Drug Tests. Random drug tests can be a violation of privacy laws, as can testing a new employee if it is not standard practice to drug test all new employees.
Disclosure of Criminal or Credit History. As part of a background check for most jobs, applicants are required to undergo a criminal history and sometimes a credit check as well. It violates California privacy laws for employers to disclose any of the information obtained as a part of this search.
Disclosure of Reason for Termination. Telling people why you were fired can be the basis of a California employee privacy violation.
Schedule a Consultation
If you believe that your right to privacy has been violated by your California employer, the experienced San Jose employment law attorneys at Costanzo Law Firm are ready to help. Contact us today to schedule your personalized consultation.
Resource:
oag.ca.gov/privacy/workplace-privacy