If My Employer Requires The Covid-19 Vaccine, Do I Get Paid Time-Off For Vaccine Side-Effects?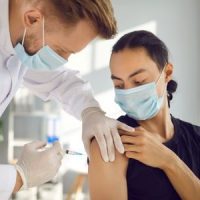 There has been a lot of confusion (and, in some cases, outrage) about whether a California employer can require employees to be vaccinated, or ask about their vaccination status, in order to allow them to come back to work. Many people have concerns over the legality of vaccinations. However, in reality, they are nothing new. Nearly all schools and universities require students to have certain vaccinations in order to attend, and the same is true for many government employees. In this article we will help to clarify what your employer can and cannot do when it comes to vaccines and what your options are if you require time off work to recover.
Can My Employer Require that I be Vaccinated?
In short, yes. Provided there is a legitimate non-discriminatory reason for requiring a vaccination, your employer can require a Covid-19 vaccination. Mandating the vaccine limits an employer's liability both for their employees and their clients. The caveat is that there is still a line that must be respected. Employers cross the line into disability discrimination by asking more than simply whether an employee is vaccinated. For instance, saying, "if not, why?" opens the door to potentially protected health information and disability-status that could then open the door to discrimination issues. Likewise, an employee cannot be fired if they have a disability or medical condition that prevents them from getting vaccinated. In that instance, reasonable accommodations must be considered, such as letting the employee work from home, wear a mask, or socially distance.
Do I Get Paid Time-Off for Vaccine Side-Effects?
Regardless of whether your employer requires the vaccine, vaccine side-effects are a legitimate medical reason to use your existing paid sick days. If you do not have sick days or benefits through your employer, however, you may still qualify for paid-time off to get a covid-19 vaccine and recover from any side-effects. The City of Los Angeles passed an emergency order requiring all businesses with at least 25 employees to give anyone who needed it up to 80 hours of paid time off of work to get and recover from the vaccine. The City's goal in passing the order was to ensure that no workers would have to choose between going to work and getting the vaccine.
Talk to a San Jose Employment Attorney
If you believe that you are being discriminated against or have suffered negative treatment as a result of a protected status, contact the experienced San Jose employment law attorneys at Costanzo Law Firm and schedule a consultation today.