Report Finds Silicon Valley Wealth Inequality And Racial Discrimination Have Gone From "Bad To Horrific" During Covid-19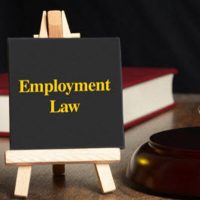 The Silicon Valley Pain Index for 2021 has revealed that wealth inequality and racial discrimination in Silicon Valley have only gotten worse since the onset of the Covid-19 pandemic. The report highlights that while the situation was already bad in Silicon Valley, the pandemic has caused these troubling metrics to become "horrific," with increases in indicators including hunger, food insecurity, homelessness, inequitable income, and the wealth gap. The study reflects that all of these indicators have worsened substantially since June of 2020.
What is the Silicon Valley Pain Index?
The Silicon Valley Pain Index is an annual report created by the San Jose State University Human Rights Institute, which focuses on racial discrimination and wealth inequality in the Silicon Valley area. The report creates data which can be very valuable in identifying existing structures which perpetuate inequality and holding institutions accountable for them. The first such index was published in 2020 and emphasized the prevalence of white supremacy and the wealth gap present particularly in the South Bay area of Silicon Valley. However, this year's study shows that the situation has only become worse, with negative changes reflected in nearly all key indicators. The study noticed, for instance, the police budget was increased by 4%, while costs were cut in areas that would have mitigated or mended the underlying inequality.
Two Separate Economies
The Pain Index reflects that while Silicon Valley's tech giants experienced unprecedented prosperity amid the pandemic, the area's Black residents experienced decreased income and reduced wealth. In fact, while Apple literally doubled its profits last year, and other Silicon Valley tech giants increased their wealth by an average of 130%, the average per capita income of Black residents declined by 1%.
Income Inequality 
The study additionally reflected that residents of color who had the same education, expertise, and experience, earned an average of $11 per hour less than their white Silicon Valley peers. It is illegal under both state and federal law for companies to pay employees less based on a protected status. However, sometimes this can be hard to prove. This study may serve to bolster claims of unequal and unfair pay by providing statistical evidence to back up the allegations that employees of color have been making against Silicon Valley tech companies for years. If you are receiving less pay than your similarly situated coworkers for substantially the same work, you have legal avenues available to you to seek compensation and hold your employer legally accountable. Talking to an experienced employment law attorney can help you determine the best path forward and give you the best chance of success in bringing a claim.
Call the Costanzo Law Firm
If you are being paid unfairly based on your race, gender, or another protected status, by your California employer, contact the San Jose employment lawyers at the Costanzo Law Firm today to schedule a personalized consultation and find out how we can help you fight to protect your rights and receive the compensation that you are entitled to.
Resource:
sanjosespotlight.com/bad-to-horrific-racial-discrimination-and-wealth-inequality-grew-under-covid-19/